Health Ministry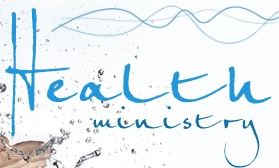 What does "The Word Of God", say about our health?
3 John 1:2 (King James Version)

Beloved, I wish above all things that thou mayest prosper and be in health, even as thy soul prospereth.
So let us be obedient and take care of ourselves physically as well as spiritually!
Here are some Bloomfield activities to guide and encourage us to be healthy:
(1) "Church Health Fair" (Check here often for upcoming dates)

Offers a variety of health screening services:

Blood Pressure Check, Cholestrol Check, and other health issues information
(2) "Fasting and Praying Day"

Update: We will be fasting and praying on (TBD). Pastor desires that we fast from 8 am-6:30 pm.
However in his understanding that all of us have not grown at the same spiritual maturity level,
he has asked all members to fast from 8 am-12 noon. Those that can fast longer are encouraged to do so.